INTRODUCTION OF N-BIOTEK R&D CENTER
N-BIOTEK STEM CELL R&D CENTER develops stem cell processing technology and provides the best solution for stem cell business. The core technologies of N-BIOTEK STEM CELL R&D center are the optimization of stem cell isolation, stem cell cryopreservation, stem cell processing. Based on its technology, it becomes 4th stem cell processing facility officially approved by Korea Food and Drug Administration on March, 2021. Since then, it has been contributing the development of regenerative medicine through conducting joint researches with various advanced hospitals implementing regenerative clinical research. Also, since the International Society for Stem Cell Application(ISSCA) was established by N-BIOTEK on 2016, N-BIOTEK STEM CELL R&D CENTER constructs fine research infrastructure to build a global stem cell technology cooperating platform.
Cell Processing Facility License
KFDA STEM CELL PROCESSING FACILTY
A specialized stem cell processing facility which is approved by KFDA by meeting the KFDA standard of facility, equipment and manpower to conduct cell processing.
An approved stem cell processing facility can officially provide cells as a raw material of research to hospitals that have been approved to conduct regenerative medicine clinical research in Korea.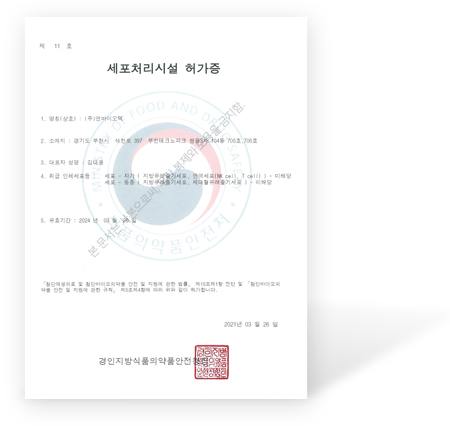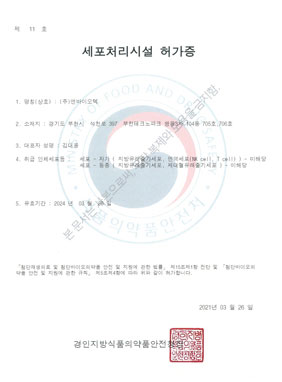 Stem cell training
SVF · PRP · Adipose Stem Cell
Live Demonstration & Hands-on
N-BIOTEK transfers its technology of safe stem cell isolation
and application through its own stem cell training programs.