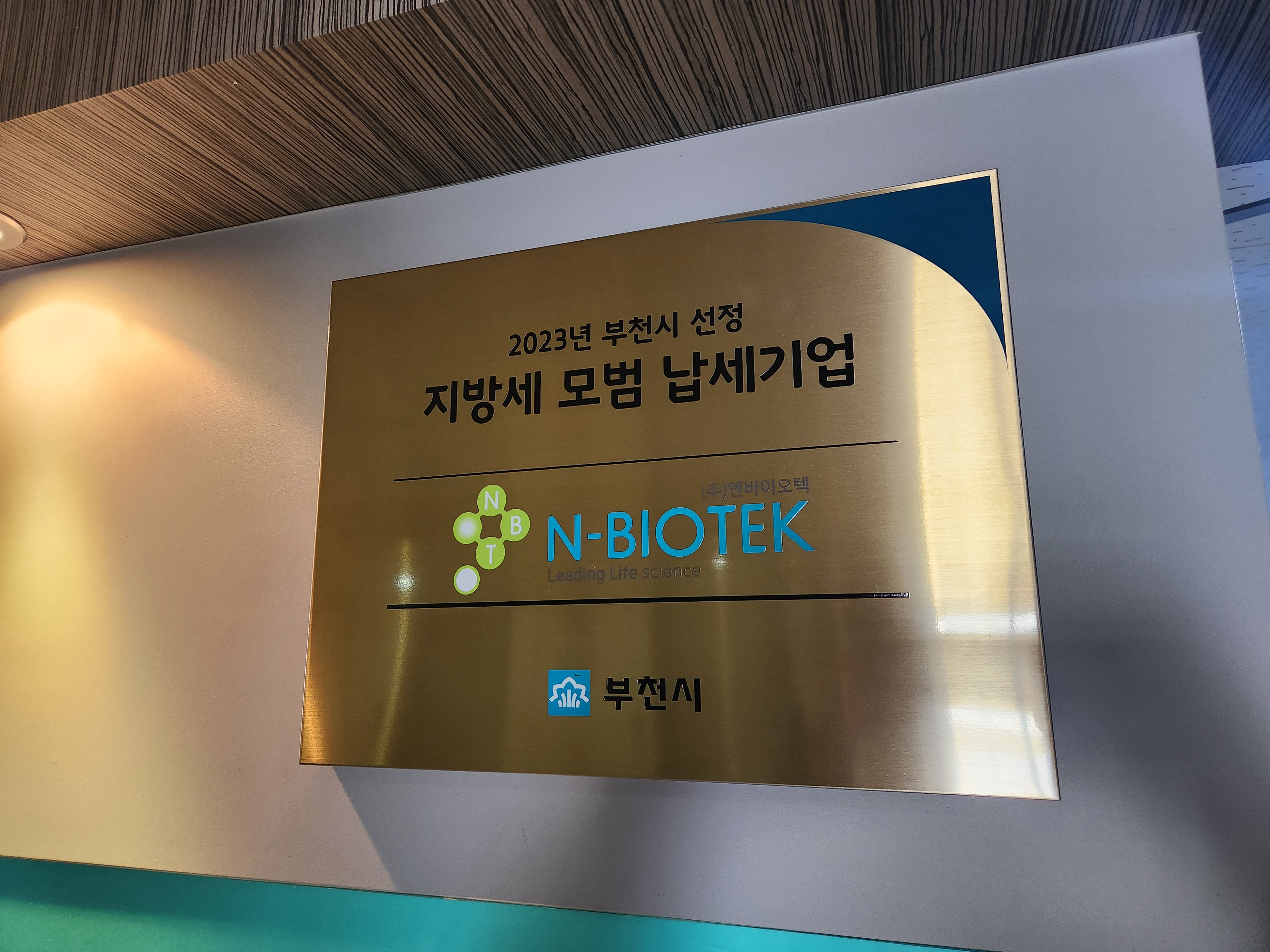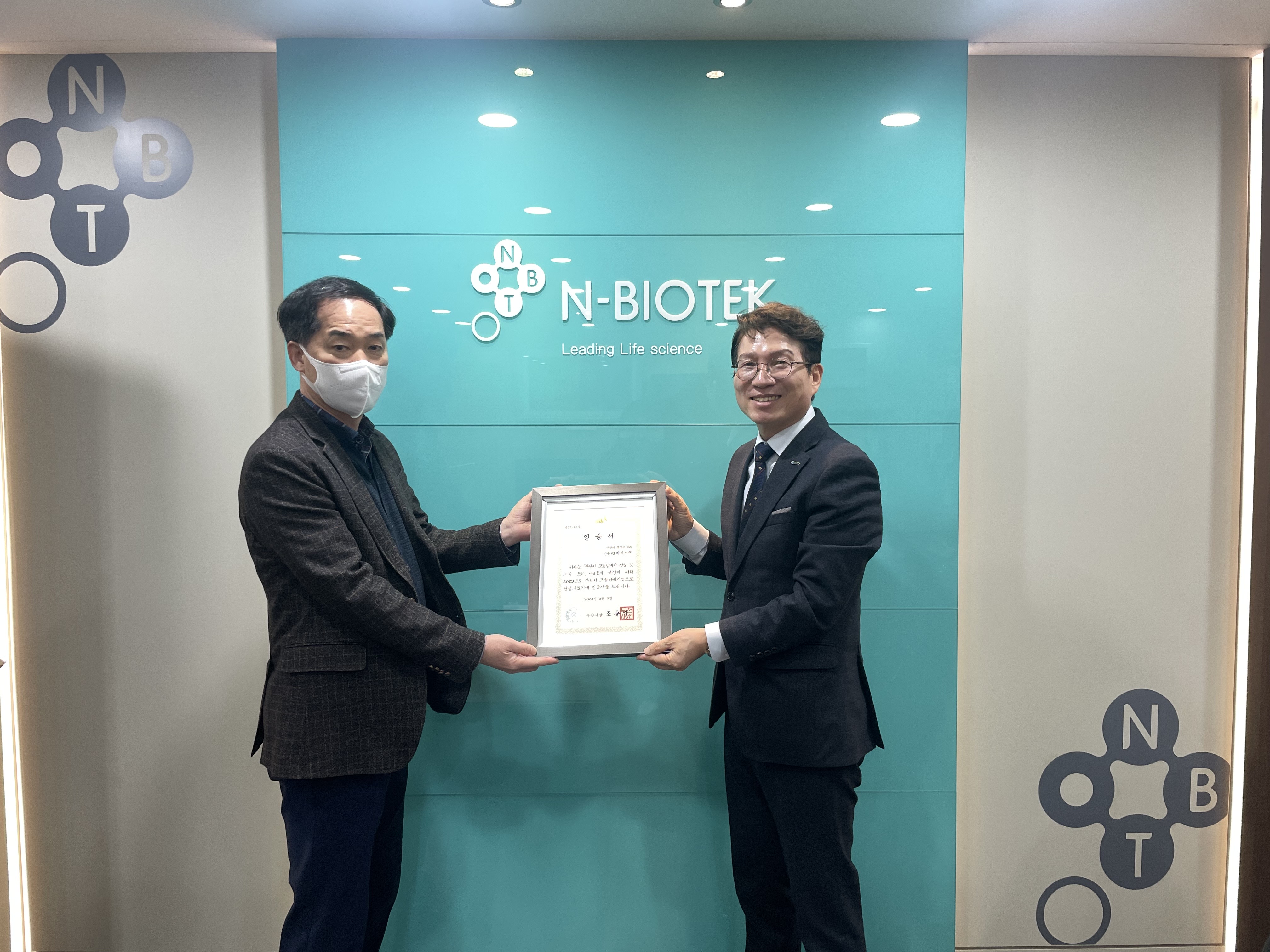 N-BIOTEK a stem cell company, was selected as an exemplary tax payment company in Bucheon in 2023.
Despite the COVID-19 and the unstable situation at home and abroad, N-BIOTEK faithfully fulfills its local tax obligations and practices ethics and compliance management.
N-BIOTEK will continue to contribute to national and regional economic development through sound management activities.